Since 2010, the Exercise.com team has been working hard every day to design the most advanced workout software in the world. Our passion is to empower exercise enthusiasts everywhere to log workouts — some things never change!
Along the way, we realized trainers, physical therapists, coaches, gyms, and wellness providers could use our same advanced, life-changing workout software to help grow their businesses. Our breakthrough software is simple to use and removes the obstacles that stand in their way so they can focus on growing their businesses. And we've helped some of the best in the industry do just that with their own custom-branded workout apps on web, iPhone, and Android.
With web and mobile app expertise combined with best practices from years of helping top professionals succeed and entrepreneurial grit, clients get more than just a one-size-fits-all approach to the long-term success of their businesses. Our technology provides their clients a unified experience from apps to web with the brand they trust. They have a solution that grows with them for years to come.
We love meeting new fitness professionals, so share your story with us. We can't wait to hear from you!
Our Vision
Our vision is to build an all-in-one fitness business management software that inspires fitness professionals to think big when it comes to growing their businesses, and exercise enthusiasts to pursue their fitness goals by logging one workout at a time.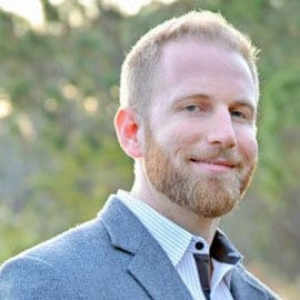 JOEL OHMAN
CEO & CO-FOUNDER
MBA, University of South Florida
MDiv, SEBTS
CERTIFIED FINANCIAL PLANNER™ (CFP®)
5X Serial Entrepreneur
#1 Bestselling Author
Fellowship of Christian Athletes (FCA) Board Member
College Basketball, American Kickboxing, Krav Maga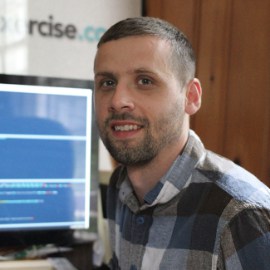 JOHN GADBOIS
CTO & CO-FOUNDER
MS, Computer Science, Georgia Tech
MBA, University of Connecticut
Pianist
Fluent in Ruby on Rails
Hiking, Running, Weightlifting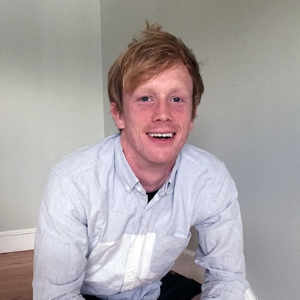 JEFF CREWS
CMO
Proven Fitness Business Solution Expert
(Champion PT & Performance $4.5K MRR within the first month)
College Soccer Coach
Youth Soccer Missions Leader
College Soccer, Basketball, Running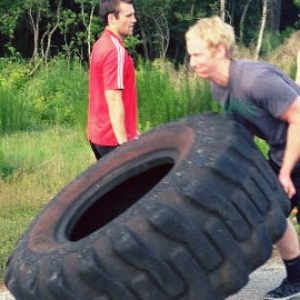 JOHN OHMAN
COO/CFO
Accounting Southeastern University
MBA University of South Florida
NSCA-Certified Personal Trainers (NSCA-CPT)
Basketball, Weightlifting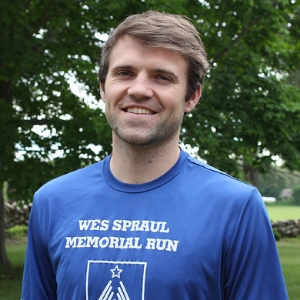 TYLER SPRAUL
DIRECTOR OF UX & HEAD TRAINER
NSCA-Certified Strength and Conditioning Specialist
College Soccer All-American
Soccer Coach
Reading, Learning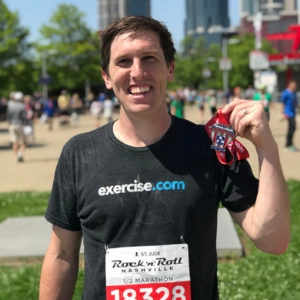 JOSH BARNES
DIRECTOR OF MARKETING
MS Innovation and Technology, Florida Polytechnic
Aspiring Programmer
Hiking, Traveling, Basketball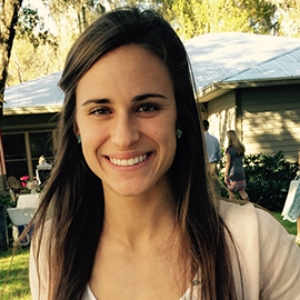 SARAH TETA
DIRECTOR OF CLIENT SUCCESS
BA, Communication, University of South Florida
USF Women's Soccer Alumni
Retired Professional Soccer Player
Baking, Hiking, J-E-T-S fan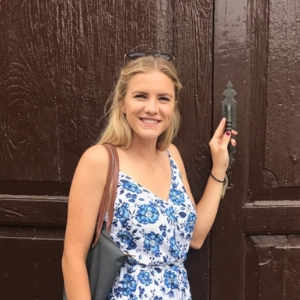 JACKIE SIMPSON
CLIENT SOLUTIONS EXECUTIVE
MBA, Busines administration and supply chain management
BS, Business, University of South Florida
Professional Soccer Player
USF Women's Soccer Alumni
Bilingual (Spanish)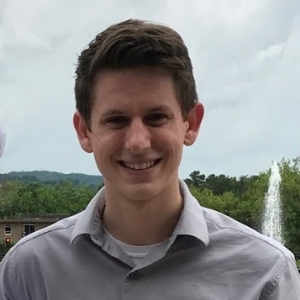 BEN CLUM
SOFTWARE ENGINEER
BS Computer Science, Bob Jones University
Full Stack Developer
Ruby on Rails
Ember
Soccer, Biking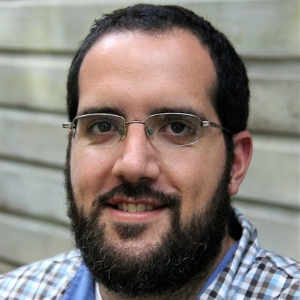 MATHEW B. SIMS
EDITOR-IN-CHIEF
BA, English
Graduate Studies in Theology
Published Author, Editor, & Contributor
SEO Student
Foodie, Reading, Hiking, Travel
Boston Sports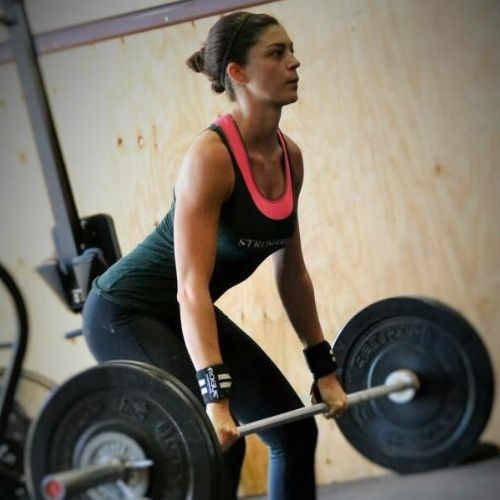 BRITTANY MANCUSO
ASSOCIATE EDITOR
BA, Creative Writing, Florida State University
Published Author
Content Creator
Aspiring CPT
Weightlifting, Hiking, Biking, Yoga, & Cats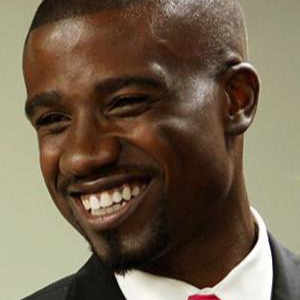 SCHIMRI YOYO
TEAM WRITER
Licensed Insurance Agent
Financial Advisor
MEd, Special Education and Training
MA, Creative Writing
Villanova Men's Basketball and Big East Examiner
Fluent, French Creole (Haitian Kreyól)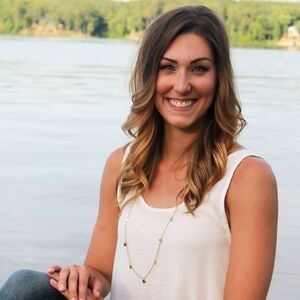 ALYSSA MILLS
CLIENT SOLUTIONS EXECUTIVE
BA, Organizational Communications
Bob Jones University Basketball Alumni
Avid basketball and volleyball player
University Champion Debater
Entrepreneur
Health and nutrition advocate
Vinyasa and Ashtanga Yogi
Passionate about youth ministry, foster care and adoption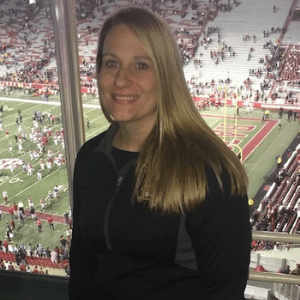 MELISSA MORRIS
TEAM WRITER
EdD, Educational Leadership, University of Missouri
MS, Exercise Science, Middle Tennessee State University
BS, Exercise Science, Southeast Missouri State University
ACSM Certified Exercise Physiologist
Certified Sports Nutritionist from the ISSN
Reading, Mizzou, St. Louis sports, Orangetheory obsessed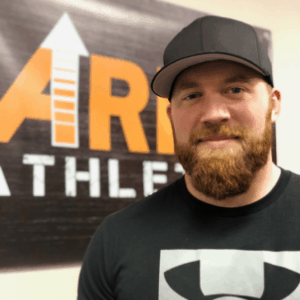 COLTON TESSENER
TEAM WRITER
Gym Owner, Arise Athletics
Small Business of the Year by the Knightdale Chamber of Commerce
Strength & Conditioning Coach
BS, Exercise Science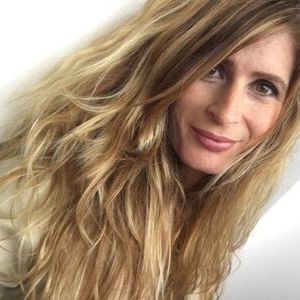 ALISA MARTIN
TEAM WRITER & RESEARCHER
BS, Medical Technology,
LSU Health Sciences Center
University English Lecturer, Morocco
Aspiring Copy Editor
Personal Trainer
Traveling, Language, Running
Fluent, Moroccan Arabic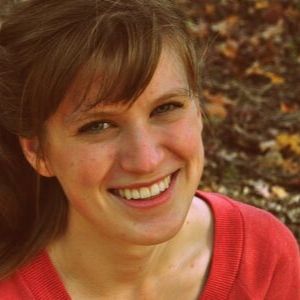 LINDY MILLS
TEAM WRITER
Associate of Applied Science in Physical Therapy
Content writer
Natural and holistic living, including alternative diets
15+ years of ballet
Ultimate frisbee
Forensic debate and research coach
UK sports fanatic (Go Big Blue!)
Crochet enthusiast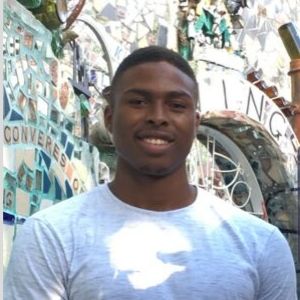 STEPHEN UGOCHUKWU
TEAM WRITER
B.S, Psychology, McNeese State University
McNeese Basketball Alumni
Professional Basketball Player
Operation Peace of Mind (OPM) Ambassador
Sports, Medicine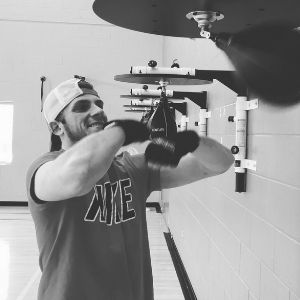 DAN CHOJNACKI
TEAM WRITER
BBA, Finance, University of Green Bay
NETA Certified Personal Trainer
Tennis, Swimming, Coaching Softball
Home Brewing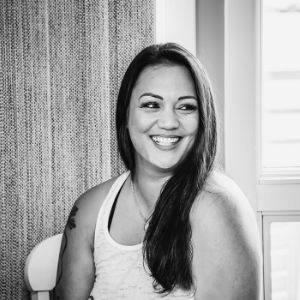 DANIELLE AQUINO
TEAM WRITER
College Volleyball & HS Lacrosse Coach
Former D1 athlete with over 20 years coaching & playing experience
Fitness Consultant, Lift Instructor & Assistant Manager at NE Fitness
9 Years in Corporate Marketing
10+ Years as Freelance Sports & Recreation Writer
BS in Political Science and Economics
HUGE Boston Sports Fan
We've sought out the best of the best from a variety of fields to make sure we're taking a well-rounded approach in creating a platform that is both user-friendly and extremely powerful.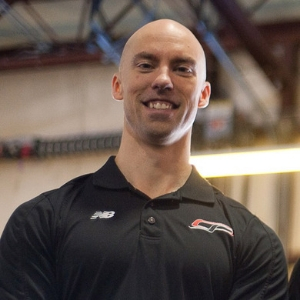 TONY GENTILCORE
Tony is a Certified Strength and Conditioning Specialist through the NSCA, the co-founder of Cressey Sports Performance, as well as a recognized fitness authority regularly featured in reputable publications like T-Nation.com, Men's Health, Women's Health, Stack Magazine, and Bodybuilding.com. He also loves cheese. And his cat.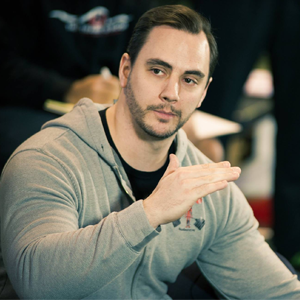 DEAN SOMERSET
Dean is a kinesiologist and exercise physiologist who works primarily with people with some medical or injury limitation. Dean has been featured in Men's Health, T-Nation, and Bodybuilding.com and has given seminars around the world on injury management, sport performance, movement correction, and advanced conditioning principles.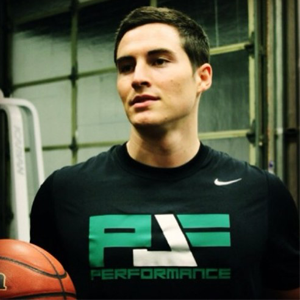 PAUL FABRITZ
Paul is the founder of PJF Performance LLC and a top performance enhancement coach. He is certified through the NSCA (CSCS & CPT), the American Council on Exercise, and Functional Movement Screen. His combination of scientific research and real-world experience has made him a vertical jump and explosiveness expert.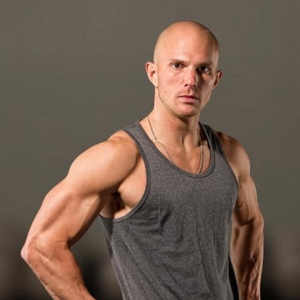 DR. JOHN RUSIN
John is a doctor of physical therapy and a strength and conditioning coach who specializes in sports performance, physical therapy, and rehabilitation. John's single-minded goal is to bridge the ever-growing bridge between high-performance strength and conditioning and cutting-edge rehabilitation programming for the elite strength athlete.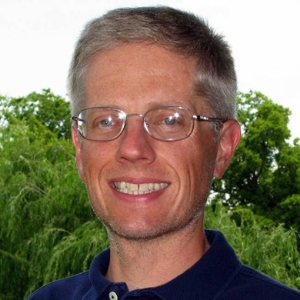 BILL DAY
Bill's work has brought tens of millions of potential new customers for Magellan Echo Series products. He previously served as Platform Product Manager and Evangelist for RunKeeper, where he ran the Agile Platform team scaling APIs which powered RunKeeper beyond 25 million registered users.
KATE HORNEY
Kate Horney holds Bachelor's degree in Health and Exercise Science and is a Personal Trainer and Hormonal Fat Loss Nutrition Coach specializing in female and postpartum fat loss. She has worked with thousands of women worldwide and created BeyondFit Physiques to promote fun, sustainable fat loss to women everywhere.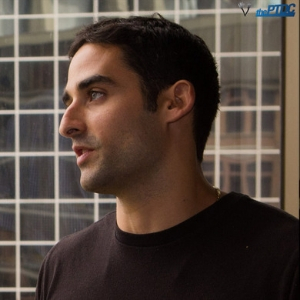 JONATHAN GOODMAN
Jonathan Goodman loves exercise, hates bad socks, and considers himself a key lime pie connoisseur. He is the creator of the Personal Trainer Development Center (thePTDC) and Viralnomics, sold tens of thousands of copies of his books, training programs, and courses, and has been featured in many top publications.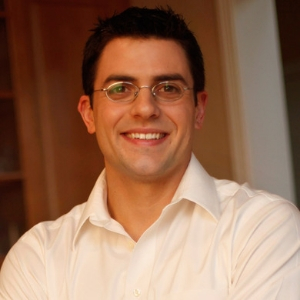 DR. MICHAEL ROUSSELL
Dr. Mike is known for transforming complex nutritional concepts into practical nutritional habits that his clients can use to ensure permanent weight loss and long lasting health. Dr. Mike holds a degree in biochemistry from Hobart College and a doctorate in nutrition from Pennsylvania State University.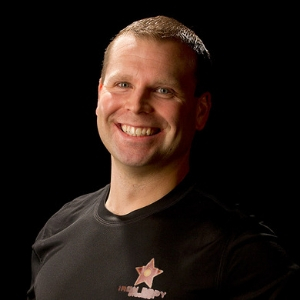 ERIC GAHAN
Eric is an accomplished movement-based athletic trainer who believes in the importance of finding symmetry in the body and developing strength in that right and left side movement symmetry. He is the only certified athletic trainer (ATC/L) in the New England area and state of Massachusetts to hold the SFG and Certified Kettlebell-Functional Movement Specialist (CK-FMS) certification.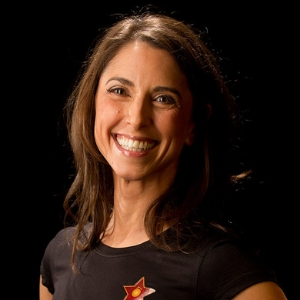 ARTEMIS SCANTALIDES
Artemis is a former Ballet Dancer turned Kung Fu Black Belt and most recently the 9th woman in the world and the lightest woman to date to pass the Iron Maiden Challenge. As Co-Owner and CEO of Iron Body Studios, Author of the Blog Iron Body By Artemis, Creator of the I Am Not Afraid To Lift workshop series, and ReebokONE Fitness Ambassador, Artemis seeks to empower women through strength.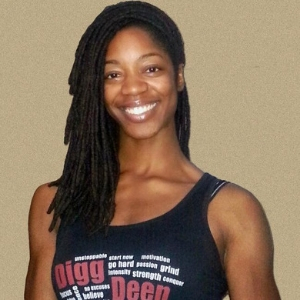 JOY DIGGS
Joy is a Registered Dietitian, certified personal trainer, and NASM-certified weight loss specialist with a passionate interest in health and the human body. Joy's personal belief is that health is a lifestyle that begins every morning when you wake up. She emphasizes that the choices you make throughout the day – what you eat and what you do to stay active – determine the quality of life that you will lead.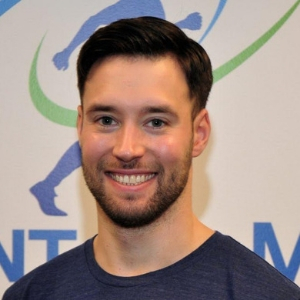 KEVIN CARR
Kevin is co-owner of Movement as Medicine, a licensed massage therapist, certified functional strength coach, and certified strength & conditioning specialist. He earned a Bachelor's Degree in Kinesiology and a License in Massage Therapy from Cortiva Institute-Watertown. Movement as Medicine is the official massage therapists of Mike Boyle Strength & Conditioning.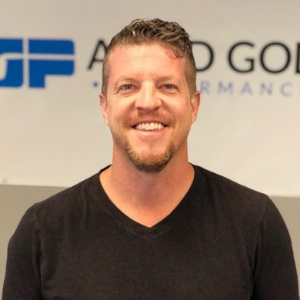 DAMON GODDARD
Damon is the co-founder and Director of Performance at AMPD Golf Performance. He earned his bachelor's degree in Fitness and Wellness and is a Certified Personal Trainer and Performance Enhancement Specialist (NASM) and a Level-3 Certified Golf Fitness Instructor through the Titleist Performance Institute. He was named a Top 50 Golf Fitness Specialist by Golf Digest. He has also gained notoriety through speaking at seminars and his writings for sports publications.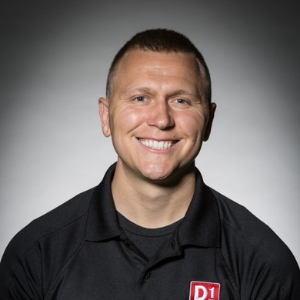 MATT KITE
Coach Matt received his degree in Exercise Science and is also a Certified Strength and Conditioning Specialist (CSCS) through USAW-L1SP. Matt's love for sports comes from competing through high school in almost every team sport. He lives in Dallas Texas with his wife Cassie and their two dogs, Pepper & Tex. During free time, they like to get outdoors and hike, wakeboard, and spend time with family while cooking at home.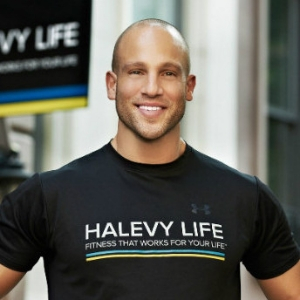 JEFF HALEVY
Jeff Halevy is a fifteen-year veteran of the medical, health and fitness industries. His career has spanned club ownership and development; health, medical, and fitness industry consulting; public health advocacy, most notably as Michelle Obama's hand-picked "Let's Move!" partner; and media with internationally syndicated TV show "Workout From Within with Jeff Halevy," currently airing in over 30 countries, and as a correspondent on NBC's "Today Show."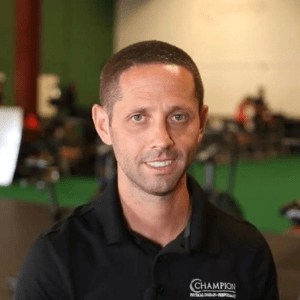 MIKE REINOLD
Michael M. Reinold, PT, DPT, SCS, CSCS is considered a world-renowned leader in the field of sports medicine, rehabilitation, fitness, and sports performance. He has worked extensively with a variety of professional athletes and teams. Mike is currently the co-founder and president of Champion Physical Therapy and Performance where he helps people feel better, move better, and perform better.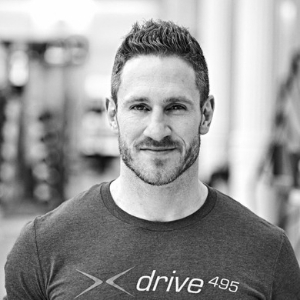 DON SALADINO
Don Saladino, performance expert and owner of Drive495, is among the nation's most sought-after exercise authorities. Saladino is in high demand as a personal trainer for professional athletes, golfers, and celebrities. Don recently relaunched his personal site donsaladino.com, a resource for fitness novices and enthusiasts and is currently certified as TPI-3, SFG II, SFB, RKC, FRC, NASM and FMS.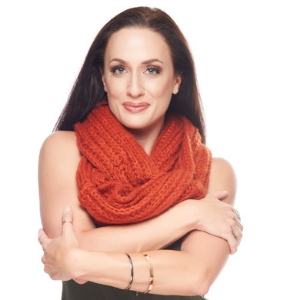 KELLIE DAVIS
Kellie Davis is the founder of FitThrive.com. As a fitness and nutrition coach, she's been teaching busy women since 2012 how to step into their best body by getting strong inside and out. She's been featured on sites like BodyBuilder.com. She has a BA from Florida Gulf Coast University and an MPS From George Washington University. She also sees clients on an individual basis in her small private gym.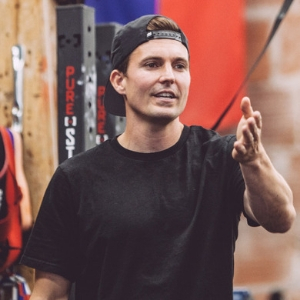 CARL PAOLI
Carl Paoli, former Spanish National gymnasts, is the Founder of Freestyle Connection, a company dedicated to informing, connecting, encouraging, and supporting a group of thinkers and doers through movement and lifestyle design. Author of the New York Times Best Selling book, Freestyle, Carl shares his movement and lifestyle theories and framework around the world giving courses on his material. Carl lives in San Francisco with his wife and their beautiful daughter.
Meet with one of our team members today to learn more about the Exercise.com software platform.